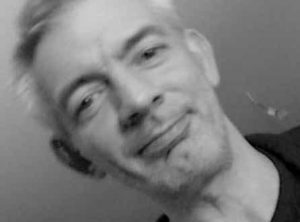 September 30, 2005
I'm lying in bed in the middle of the afternoon with a back pain that won't go away and the worst is about to happen.
I feel like a knife blade piercing my lower back, but also the right leg.
This intense pain attack will last for long minutes, during which I lie down, screaming in pain in this empty house and away from everything.
That day, something broke in my lower back. It was my 40 years old birthday and my life takes a turn that I had not planned.
Made of doctor appointments, postural re-education appointments, MRI and CT scan, osteopath appointments, chiropractors, rheumatologists, neurosurgeon, ENT, cardio-surgeon, orthopedist, anesthesiologists, neurologist, stomatologist, dermatologist, chiropodist, acupuncturist, physiotherapist, physiotherapist, Huber machine, …
There could have been 50 more disciplines, none would have helped.
Traditional medicine could not do anything other than diagnose lumbar disc herniations, multi-stage degenerative disc disease, narrow lumbar canal syndrome…
As for alternative medicines, they have all been pretty much useless.
It is by writing about my experiences and my feelings through the pages of this blog, I realized the incredible high amount of people having back pain & back conditions. For some of them, even worse.
This blog is intended to help people who have back problems or chronic pain and that medicine can not help.
This blog has no claim to replace a consultation with the doctor (on the contrary, I urge you to never pass up the opportunity of a doctor's appointment).
In this blog, you will only find curated information, cross-checked by someone who knows what it's like to have back problems.
I speak only of chairs, mattresses, and pillows that I bought with my own money and in which I have been sitting or have been sleeping.
I give an opinion only on one or the other therapy that I personally tested. I share tips and tricks to relieve back pain that I discovered on my own.
I've got nothing to sell, I do not use hypothetical langue and I thank the few 2000 subscribers to the Facebook page and the +5000 subscribers to my Youtube channel who to do me the honor to grant me their sympathy and trust.
Keep lucid and be patient.
Contact